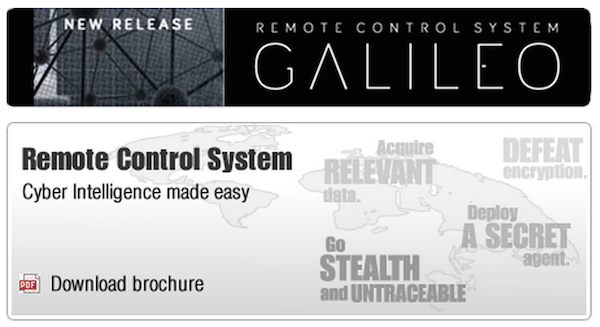 While writing a story for Fast Company about the hacking of a spyware company called HackingTeam, I sent them an inquiry asking if the hundreds of gigabytes of data being shared on the Web are accurate. I just got a reply this morning that doesn't fully answer the question, but it seems to hint that the docs may be legitimate.
Here's the letter, emphasis added.
——————————-
Hi Sean,
We have released this statement:
Revised July 7, 2015  
Statement from HackingTeam regarding reported online attack.
HackingTeam has been the victim of an online attack, and documents have been stolen from the company.  We are investigating to determine the extent of this attack and specifically what has been taken.  We are working with several appropriate law enforcement to determine who is responsible.
Various documents attributed to our company and employees are being provided to the news media and may be published on line. 
We do not disclose the names or locations of our clients and will continue to abide by this policy and our contracts which include a confidentiality clause
We cannot comment on the validity of documents purportedly from our company.  However, interpreting even valid documents without complete picture of why they were created or how they were used can easily lead to misunderstandings and even false conclusions. 
We are continuing our investigation.
I hope that helps,
Eric
Eric Rabe
Chief Marketing & Communications Officer